Double top-10 in stage 18 of the Vuelta
Ayuso 8th and Almeida 10th after a day at the attack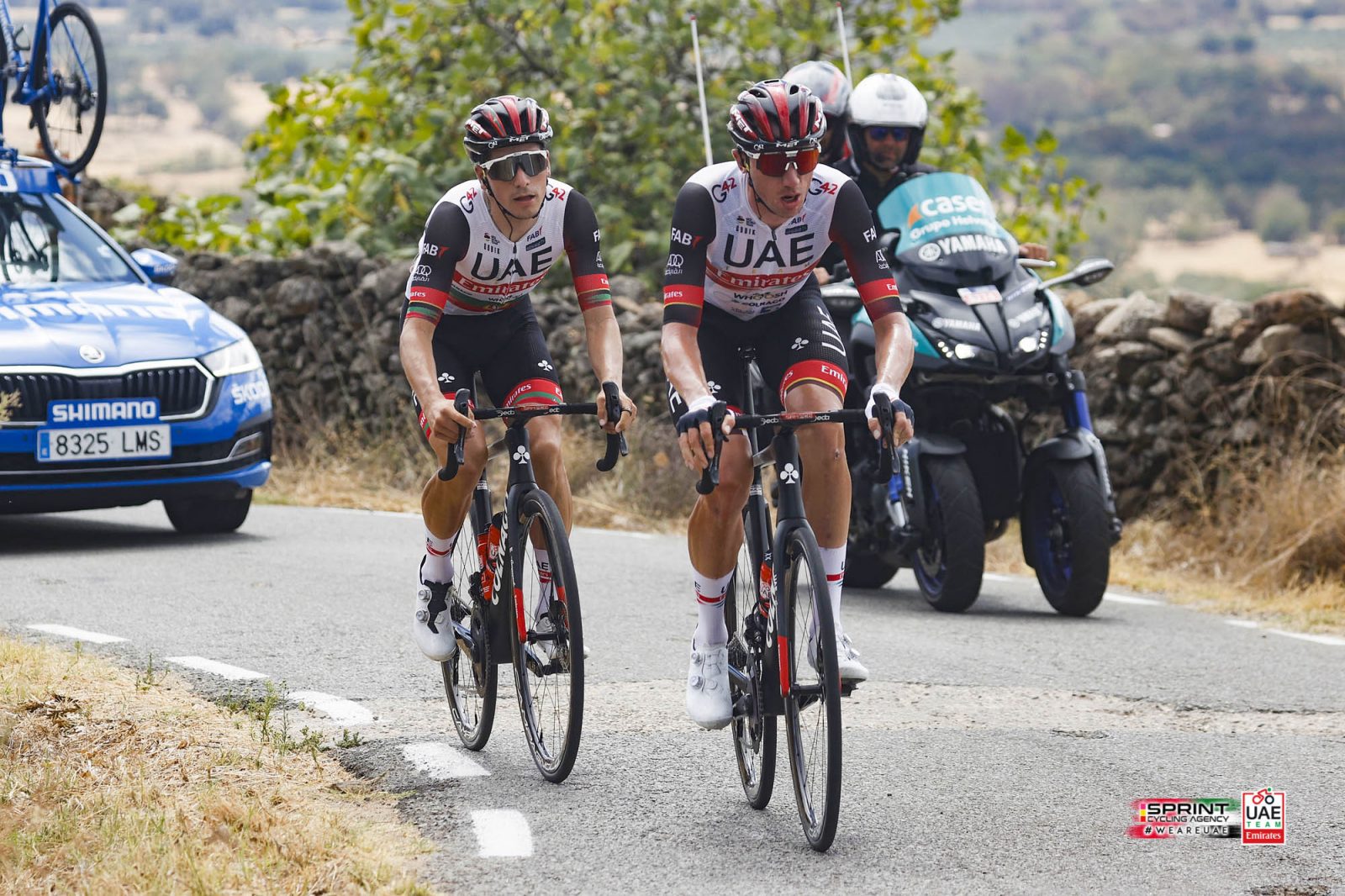 The 18th stage of the Vuelta a Espana, 192km from Trujillo to Alto del Piornal, saw a succession of attacks that animated the day right up until the finish line.
In the first part of the race, many different escape attempts, led to a group of 42 riders, including Oliveira and Soler, taking a large advantage over the peloton .
At km 103, 9 minutes back from the men in the lead, Almeida launched an attack supported by McNulty. Here the pace increased, with the main group pushed to raise their pace in reaction to the attack of the Portuguese climber of UAE Team Emirates.
After catching the majority of the breakaway through tireless work of Oliveira and Soler at -6km the Almeida group came together with the group of the main riders of the General, with only Gesink (Jumbo-Visma) left alone in the lead.
The last 2 km was a two-way duel between the first two men in the General Classification, Evenepoel and Mas (Movistar Team), who respectively finished 1st and 2nd in the stage, with Ayuso and Almeida at 13 "and 8th and 10th ° on the day respectively.
Almeida: "Today I felt good so we prepared a plan to attack from afar and try to put some pressure on the other teams. As a team I think we moved perfectly and did a good job to animate the race. Ayuso is still in the hunt for the final podium, so we can only be happy ".
Tomorrow the third last stage is scheduled with arrival and departure from Talavera de la Reina for 138.3km.
Results 18th stage:
1.Remco Evenepoel (Deceuninck-Quickstep) 4h45'17 "
2.Enric Mas (Movistar) +2 "
3. Robert Gesink (Jumbo-Visma) s.t.
8.Juan Ayuso (UAE Team Emirates) +13 "
10.Joao Almeida (UAE Team Emirates) s.t.
General classification after the 18th stage:
1.Remco Evenepoel (Deceuninck-Quickstep) 69h59'12 "
2.Enric Mas (Movistar) + 2'07 "
3.Juan Ayuso (UAE Team Emirates) +5 '14 "
6.Joao Almeida (UAE Team Emirates) + 7'14 "