News | Team

•

March 21, 2023
Gibbons and UAE Team Emirates striving for the top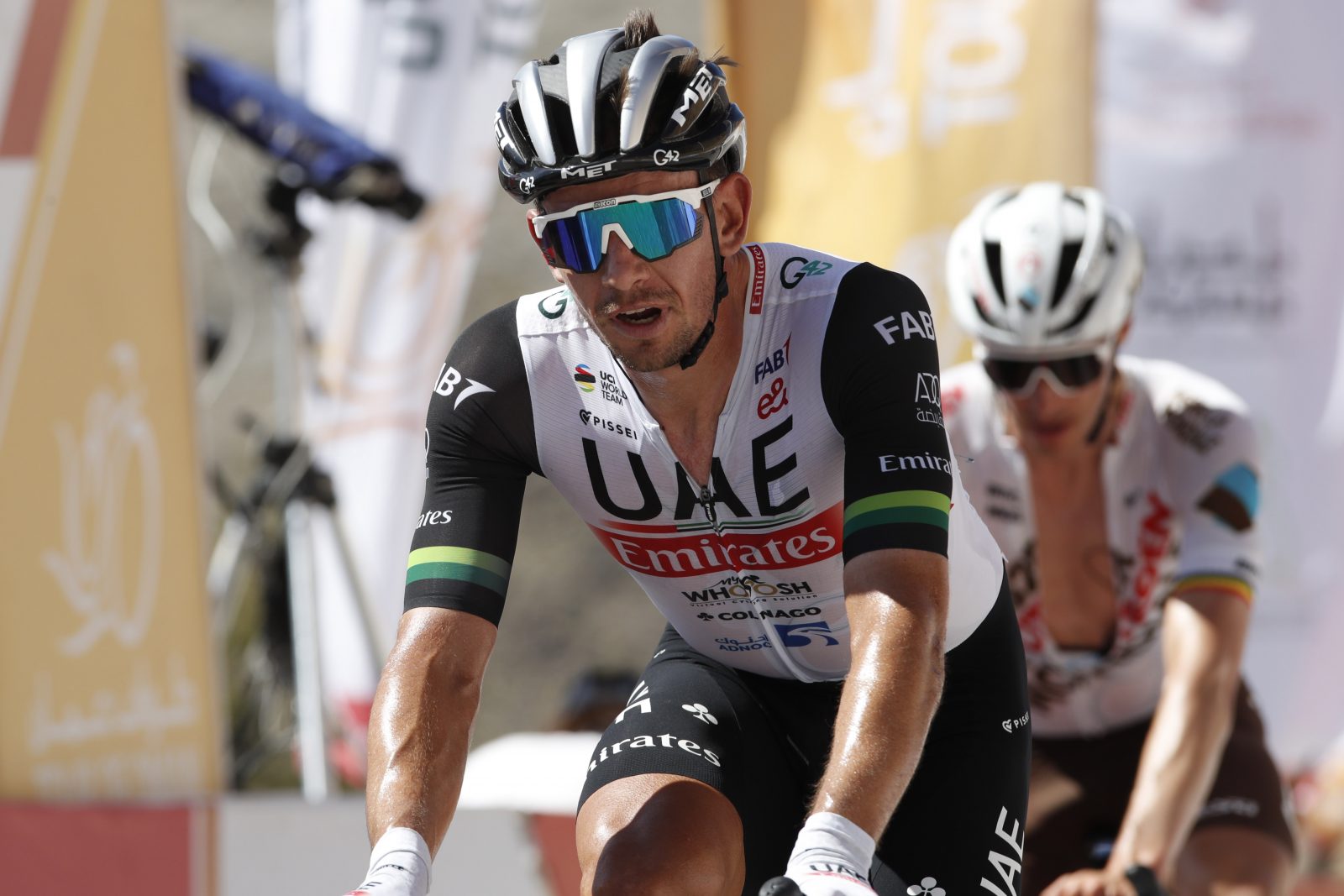 Growing up in South Africa, sports like Rugby, Cricket, and Athletics are often seen as the trodden sporting route from aspiring youngster to representing the Green and Gold on the professional stage. But Cycling? Absolutely not. Cycling is definitely seen as more of a hobby and not at all as a profession or career. I remember my parents use to take part in local mountain bike events and I'd tag along for the shorter "children's races". Cycling simply filled my weekends if there were no school sports fixture's. In all honesty, other than the Tour De France, I didn't have a clue about anything to do with professional Cycling…

As I got older and continued to enjoy mountain biking, I started to race and really started to hone a lot of the skills that I now rely on, namely my acceleration and sprint ability. The racing was fast, intense, but incredibly entertaining for a young boy. As I started to transition into road racing, I remember instantly thinking it was easier than the mountain bike events I was competing in. The main difference between the two was the length of the races, and the fact that there were proper race tactics involved!…

Fast-forward to 2019, and I was competing for South Africa at the African Games. Whilst it was a bit of a whirlwind, I remember trying to soak up every experience to the absolute maximum. The games itself was almost a perfect result for me. I managed to win the time-trial and team time-trial, which is something I could only have dreamt of. Winning these events in Morocco was incredibly special. It is always an honour to represent your country, but to secure two gold medals makes it that much sweeter and memorable.

In the 2021 edition of the African Games, I was focused on securing the elusive gold medal in the road race, as I finished second in 2019. Having the support of UAE Team Emirates gave me that additional confidence and motivation to perform well, as I went into the games directly from a good block of racing in the Belgian Classics. My form was good…the final results were even better! Winning all four golds in the African Games was absolutely surreal and the entire week was a special experience. It exceeded my expectations and will be a trip I'll never forget and forever cherish.

Focusing on 2023 and UAE Team Emirates, it's been an extremely successful start to the season. We are arguably the best team in the world and churning out the results to prove it! Some highlights that stand out in my mind are essentially any and every race that Pogacar has competed in this season, along with Yates' performance on Jebel Hafeet. Tadej is the greatest cyclist of our generation, and it is truly a privilege to be on the same team as him. Adam's performance in the final stage of the UAE Tour was spectacular as well.

For me personally, my role in 2023 has changed somewhat and I'm riding in a fully supportive role with Pascal Ackermann. Naturally I'm still ambitious and want to achieve good results where I can, but if I can play my part in the team winning, then I'm equally as satisfied. In every race I've done so far, the team has either won the team classification, won a stage, or at least been on the podium, so I believe it's been a great start.

As a team, we are super focused on winning the Tour De France in 2023, as well as several other races across the year, striving for our goal of being the best team in the world and finishing with the most UCI points. It's a very ambitious goal…but we have the talent and determination to go for it!

Lastly, a massive thank you to our UAE fans. I am so honoured and humbled to be a part of this team and with you all supporting us so passionately. We all appreciate it so much and are so proud to represent you all as UAE Team Emirates.