GP du Morbihan & Tro Bro Leon for UAE Team Emirates
French semi-classics for Emirati squad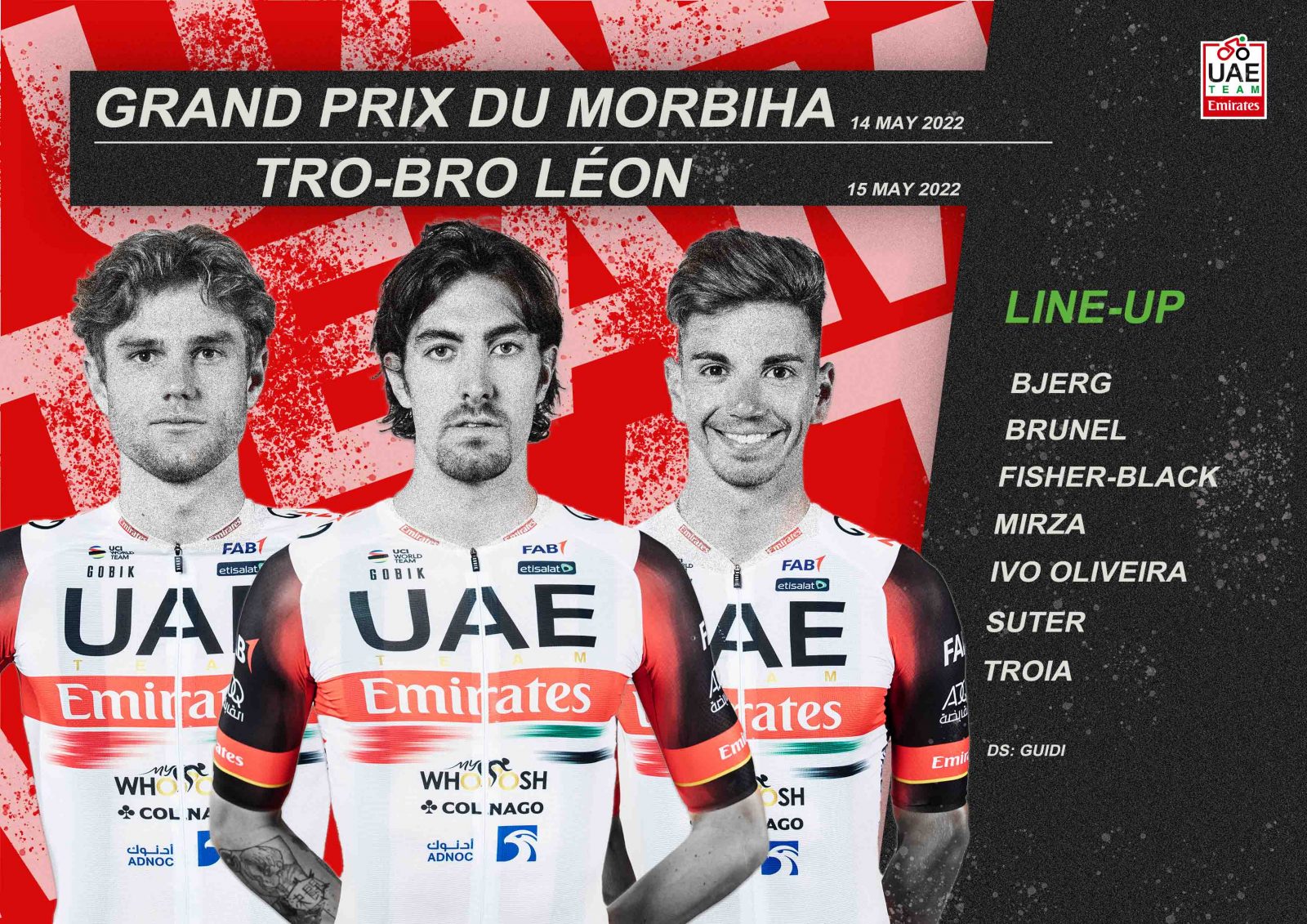 As the Giro d'Italia makes its way northwards through Italy, UAE Team Emirates will also head to France to take part in two one-day classics at the GP du Morbihan on 14 May and Tro-Bro Leon on 15 May.
The races mark the beginning of the French summer block of racing which builds up towards the Tour de France in July.
The team will be guided in both races by Sports Director Fabrizio Guidi (Ita).

Grand Prix du Morbihan [1.Pro] – 14-May-2022

-Mikkel Bjerg (Den)
-Alexys Brunel (Fra)
-Finn Fisher-Black (NZ)
-Yousif Mirza (UAE)
-Ivo Oliveira (Por)
-Joel Suter (Swi)
-Oliviero Troia (Ita)

Tro-Bro Léon [1.Pro] – 15-May-2022
-Mikkel Bjerg (Den)
-Alexys Brunel (Fra)
-Finn Fisher-Black (NZ)
-Yousif Mirza (UAE)
-Ivo Oliveira (Por)
-Joel Suter (Swi)
-Oliviero Troia (Ita)