News | Team

•

May 12, 2023
Jay Vine commits his future to UAE Team Emirates until 2027
Australian pens long-term extension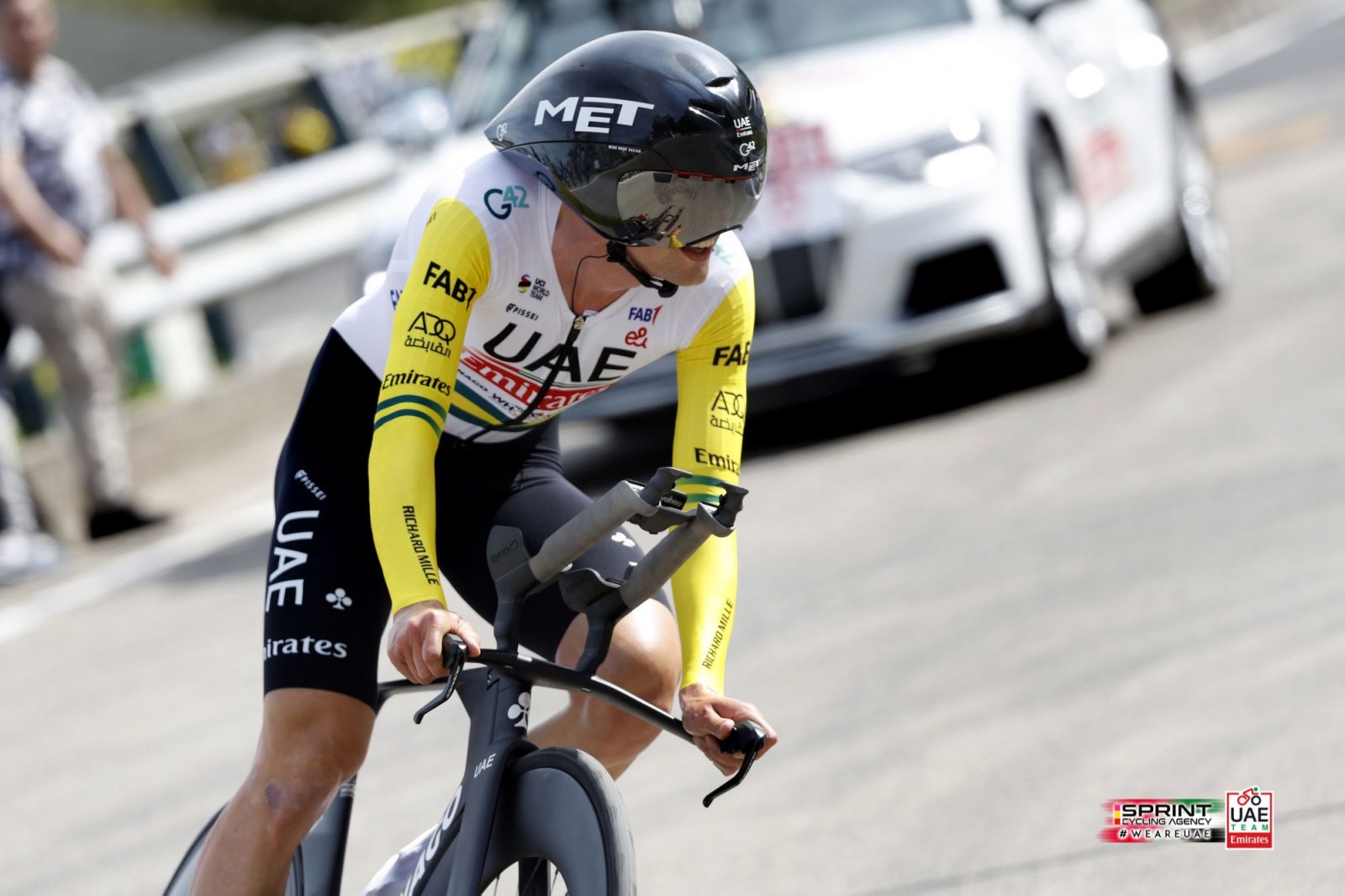 UAE Team Emirates are pleased to announce the contract extension of Jay Vine who has renewed his existing deal to stay at the team until the end of 2027.
Vine joined the team this year and immediately made an impression with victory at the Australian TT champs and overall win at the first World Tour race of the year the Tour Down Under.
The Australian will now look to continue his development alongside the Emirati squad for the foreseeable future.
Jay Vine: "There's no doubt in my mind, UAE is one of the best teams in the world, and to be able to extend my contract with them so soon after joining the team has been a big relief.
A lot has happened already in my first season with UAE, straight away the team fully backed me, and helped bring me to a successful start to the season at Tour Down Under and Australian National Championships. I did get slowed down by my knee injury, but even through that, the team has been exceedingly supportive both on and off the bike. Everyone has been so welcoming and it honestly wasn't hard for me to find my place within the team, they have a huge amount of GC experience, and I've already learned so much under the guidance of the staff and the other riders.
My wife Bre and I often talk about the next step in my career, and after joining UAE, the next logical step was to try and further secure my place in the peloton over the next few years; doing that with UAE is such a natural fit. I really think we can achieve some epic results over the next few years."
Mauro Gianetti (Team Principal & CEO) : "We saw a lot of potential and talent in Jay and also a margin for improvement. We have worked with a lot of detail on aspects such as his biomechanics and his training and we have seen him take steps forward. We are pleased with his progression and good attitude to being part of this team and we hope to continue to take those steps forward together in the years ahead."