News | Team

•

March 31, 2023
MyWhoosh champion Michael Vink looking to make his mark for UAE Team Emirates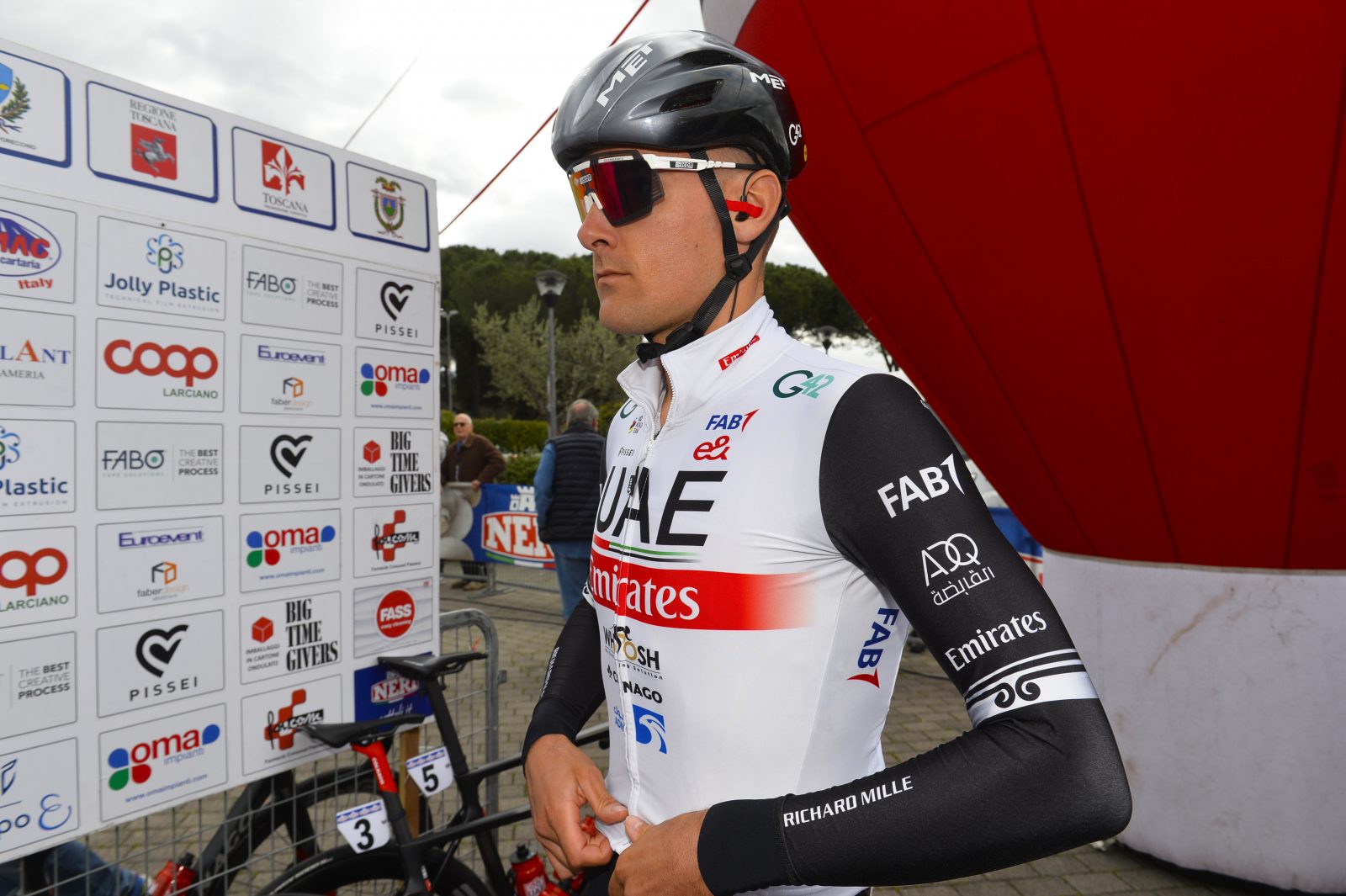 My cycling journey has been very different to most currently riding on the UCI World Tour! Thinking back to my upbringing in New Zealand, cycling was always prominent. I remember being in school and having to choose a winter sport – most people went down the Rugby and Cricket route, but for me, it was always going to be mountain biking. Being in the outdoors and that adventurous feeling was really attractive. From there, I fell into road cycling and happened to be quite good at it!

I remember transitioning from amateur cycling into professional cycling and being amazed at the jump in level. The similarities were clear between the two. Important factors to high performance like nutrition, recovery, hydration, and training schedules are still crucial as an amateur, there's just an even bigger spotlight on them at the professional level. Especially at UAE Team Emirates, who are the cream of the crop of UCI World Cycling. The standard here is so high that the levels of professionalism are unlike anything I've ever seen.

Thinking back to some early wins in my career, I was victorious at the National Time Trial and Road Race event. These are certainly memorable for me and something I look back on with pride. Whilst they weren't necessarily personal victories, it opened doors for me in Europe and my name certainly became known within the peloton. However, I was competing in a really strong generation of cyclists, so it made it harder for me to stand out on my own when racing within a team.

As the years progressed and opportunities started to become scarcer, I sort of accepted that my professional cycling journey had run its course. I felt content with this, and it actually led to some of the best form of my career due to the absence of stress or worry. I started to compete across several countries, with Asia becoming a regular location in my racing calendar. I was churning out consistent performances over a period of time, and ultimately the legs I had is what got me into this team. Whilst I came through the MyWhoosh platform, there was still vigorous testing when I arrived here, which thankfully I passed!

The MyWhoosh platform is relatively unknown around the world but is certainly becoming more and more prominent. My journey with the program began through a friend in Christchurch. Initially, I struggled to get to grips with the platform, but after three or four races, I became instantly hooked and it was super rewarding. Some riders will respond to it better than others. The events differ from road racing as you're always 100% fresh. It's not like riding on the tour and heading into day seven of an event and feeling fatigued. MyWhoosh racing sees you put out peak numbers all the time. I describe it as the hardest Classic or one-day event on the Tour…just packed into a 1-hour race!

Focusing on the 2023 season with UAE Team Emirates, the Tour Down Under was my first World Tour race. It was close to home and the stages weren't super long, so it was nice. I wasn't coming into the event off a big base of training due to getting the call up to the team quite late and having only really competed in MyWhoosh races. However, with the group we had at the Tour, and Jay (Vine) being so strong, it meant we were in a good position to work together and to our strengths to produce an awesome result. All in all, it was a dream scenario!

I'm really looking forward to competing in some longer stage races during the season. I think these best suit my skillset as a rider as I have quite a big engine and aerobic capacity. Harder days in the saddle are often the ones I respond best to.

Lastly, to the people of the UAE, it is an honour to represent you as part of UAE Team Emirates. I'm super stoked for the season and the potential victories we can secure for all of our fans!