Richeze adds sprinting experience for UAE Team Emirates' fast riders
The Argentine champion will link-up with the Emirati squad in 2020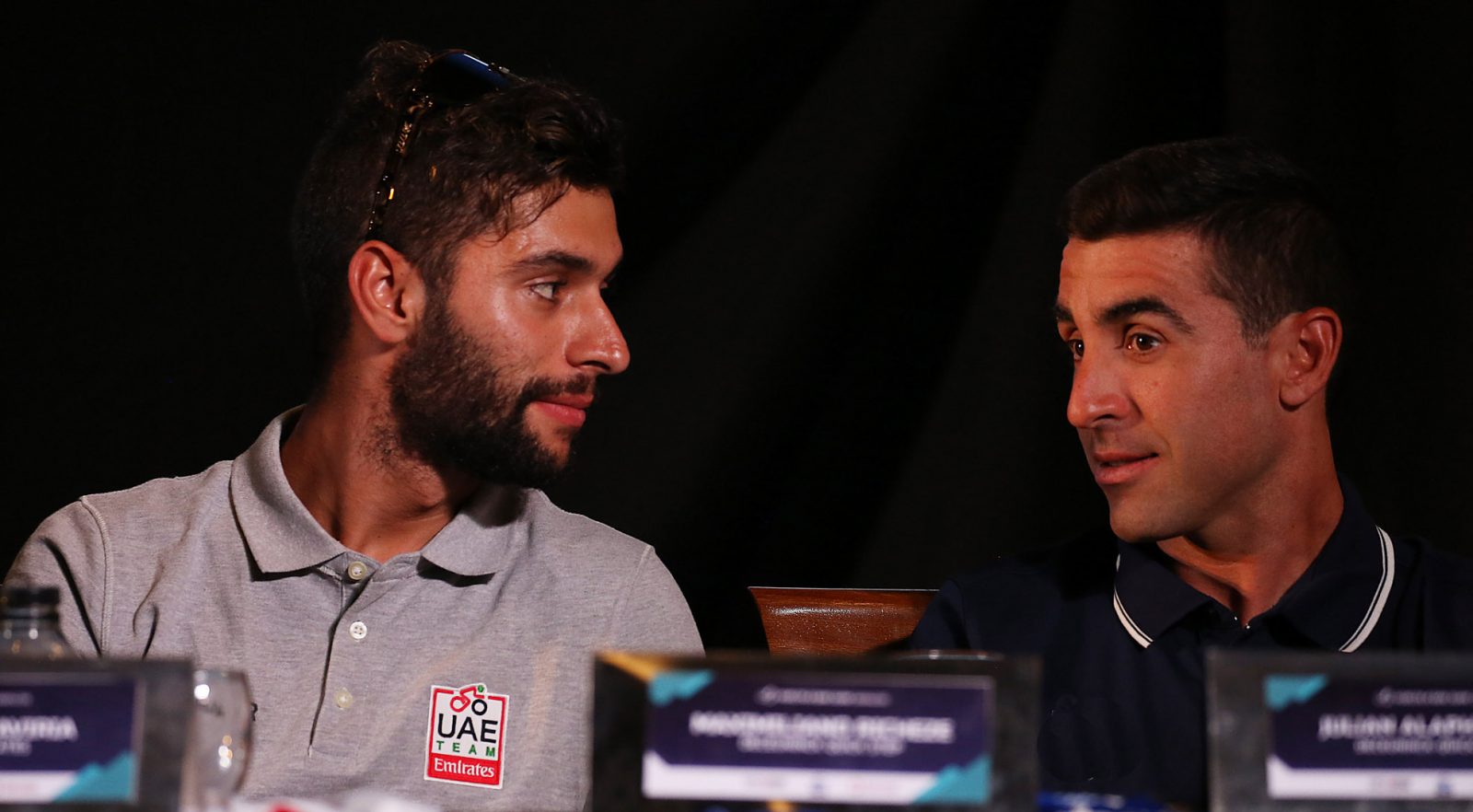 One of the most reputable lead-out riders in the peloton will wear the UAE Team Emirates jersey next season: the Argentine national champion Maximiliano Richeze has signed an agreement to run from 2020 with the Emirati squad.
Born in Bella Vista (Argentina) in 1983, as pro (since 2006) Richeze has been able to forge a career not only as a winning sprinter but, especially in recent years, as a perfect lead-out man for the top sprinters of the teams in which he has ridden.
General manager Joxean Matxin has no doubts about the qualities of Richeze: "Over the years, Richeze becomes increasingly important for the teams where he rides, he possesses the perfect mix of skill and strength on the bike with experience and intelligence.
I have no doubts when I say that he is the best lead-out man in the world, and will slot into our sprint train as the last man for Gaviria, as the pair are well used to working together already ".
In photo (Bettini), Richeze together with Gaviria.
Maximiliano, why did you decide to take on a new challenge at this point in your career?
"Because it is a great motivation to go back to fighting alongside Gaviria and try to win together again: Gaviria is more than a teammate, he is a great friend and I'm really looking forward to working together again with him".
Is there an additional stimulus for you that at UAE Team Emirates you will have many young teammates who can learn from your experience?
"Definitely, in this team I am very happy to be able to work with many of the people I have worked with in the past but also to be able to support young talents who are looking for their first successes."
What are the goals you wish to achieve with UAE Team Emirates?
"The goal is to add my experience to a team that is growing a lot".