News | Team

•

December 2, 2021
Team celebrates 50 years of UAE


Riders mark occasion with group rides in Abu Dhabi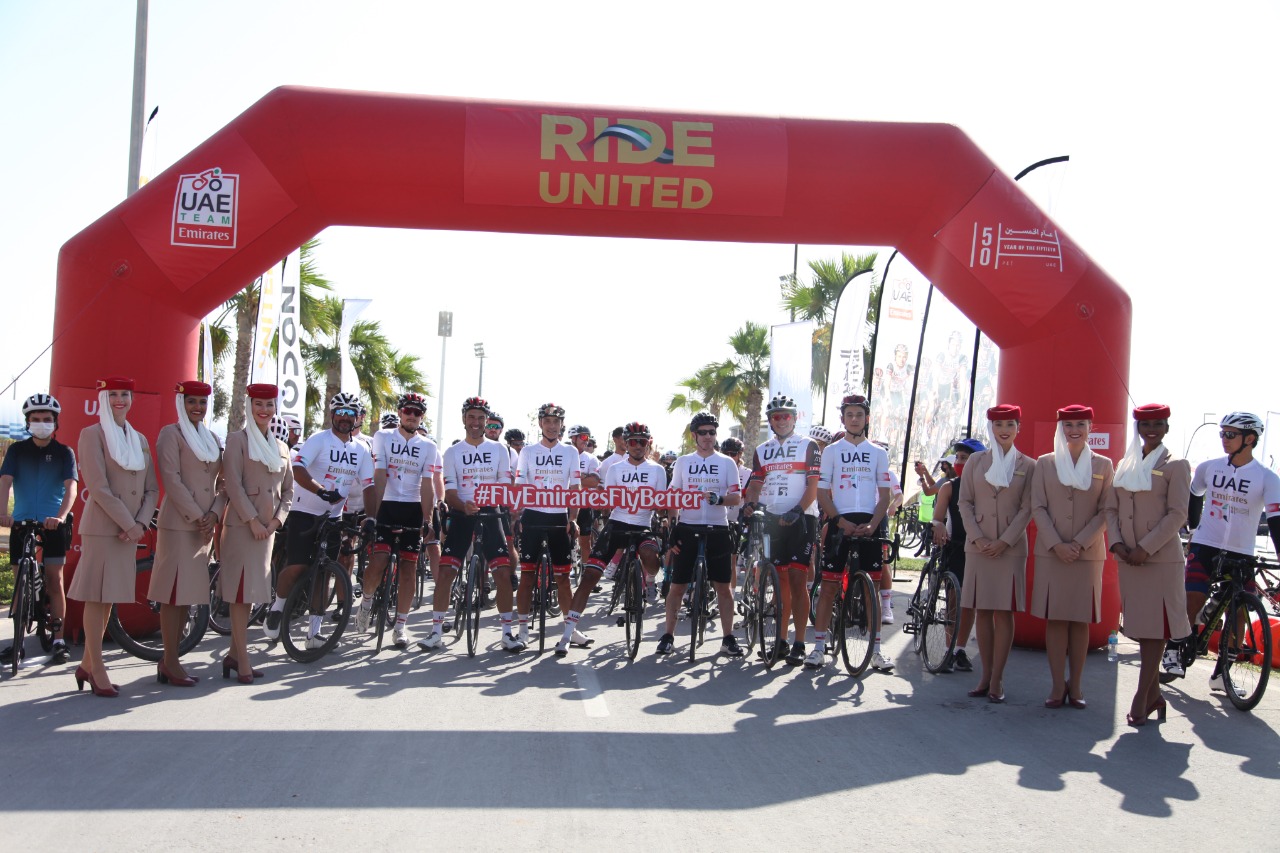 It was a cause for celebration this week as events were held throughout the UAE to mark the 50th anniversary since the foundation of the young country.
Several members of the team were present at a group ride organised at the Hudayriat Island in Abu Dhabi, a designated island for cycling and recreation, along with children of the UAE Youth Academy.

There to represent UAE Team Emirates were Team Principal and CEO Mauro Gianetti and Chief Operating Officer Andrea Agostini who were joined by stars of the team including Matteo Trentin, Yousif Mirza and Davide Formolo.
Mauro Gianetti: "As we celebrate 50 years of the UAE we are very proud to be forming part of the sporting history of this country through promoting sport and a healthy lifestyle. In a short time the UAE has achieved so much on the world sporting stage and we look to the future with great optimism and desire to keep working towards growing cycling across the region and beyond."
Matteo Trentin : "It's nice that we can be here for this occasion and especially to ride with the kids for the 50th anniversary of UAE. The future is for them so if we can help to inspire them to get on a bicycle and make sport a part of their life it's a very positive step."