UAE Team Emirates confirm squad for Tour de Suisse
Team first in action at GP des Kantons Aargau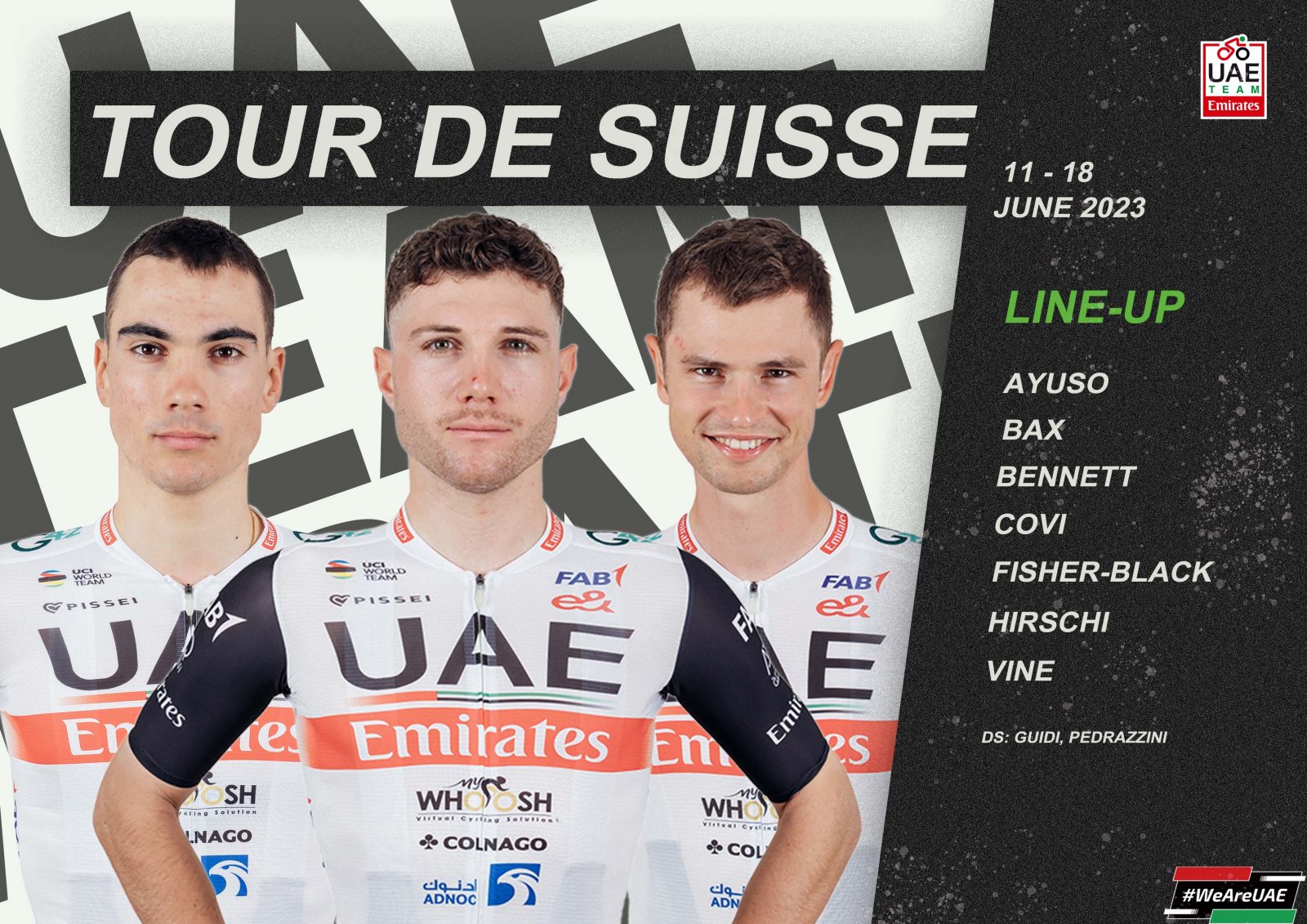 UAE Team Emirates will set their sights on the next challenges beginning in Switzerland today with the
Grosser Preis des Kantons Aargau (9 June) followed by the Tour de Suisse (11-18 June).
The 8-stages of Tour de Suisse will tackle typical Swiss hilly terrain with UAE with plenty of capable winners in their ranks, among them Juan Ayuso and the local favourite Marc Hirschi.
Hirschi: " I've been on a good run of form lately and I hope that can continue this week. The Tour de Suisse for me is one of the big goals of the year and being my local Tour is a big motivation and privilege to race. We have a super strong team with the chance to win stages and also even the GC so it's going to be a big week."
The team in Switzerland will be led by Sports Directors Fabrizio Guidi (Ita) and Simone Pedrazzini (Swi).


Tour de Suisse [2.UWT] – 11-Jun-2023 
Juan Ayuso (Spa)
Sjoerd Bax (Ned)
Alessandro Covi (Ita)
Marc Hirschi (Swi)
George Bennett (NZ)
Finn Fisher Black (NZ)
Jay Vine (Aus)
18-Jun-2023 & Grosser Preis des Kantons Aargau [1.1] – 9-Jun-2023
Sjoerd Bax (Ned)
Alessandro Covi (Ita)
Marc Hirschi (Swi)
George Bennett (NZ)
Finn Fisher Black (NZ)
Rui Oliveira (Por)
Michael Vink (NZ)