Dream start as McNulty takes solo victory in Mallorca
American claims maiden win in UAE colours at Trofeo Calvia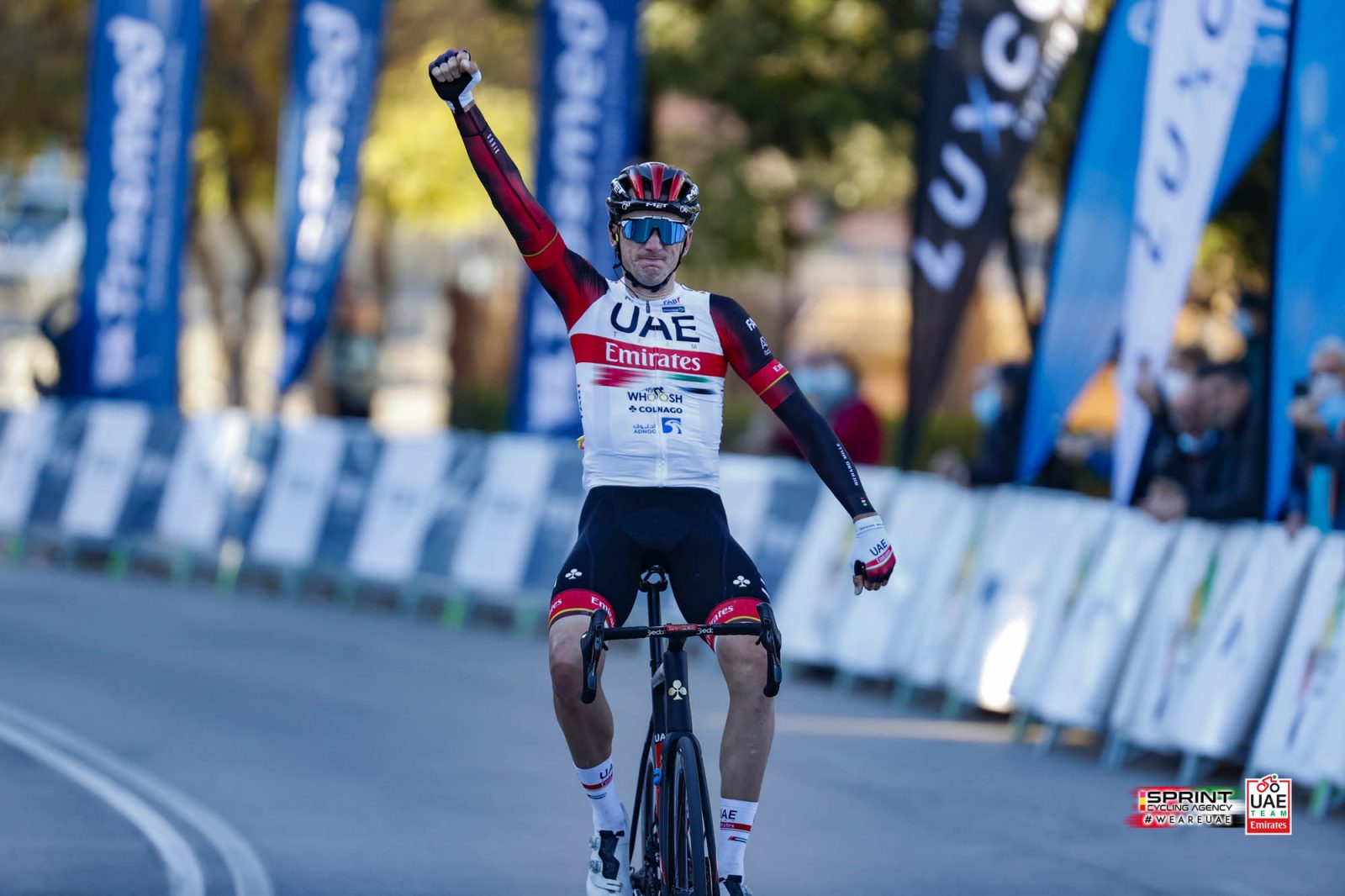 UAE Team Emirates had a perfect start to the 2022 campaign as Brandon McNulty took a strong solo win at the Trofeo Calvia (Peguera to Palmanova, 154.7km), while teammate Joel Suter also climbed the podium for second.
McNulty broke clear solo on the Coll den Claret and stayed out front solo for 65km. Cresting the final climb of the day at -13km with 1'18'', the Arizona native kept the pressure on to cross the line alone with his arms aloft for an important victory to start the year.
The UAE team had the advantage of placing new signing Joel Suter in the chasing group to disrupt any organised chase and thus setting the stage for McNulty to triumph. Suter impressed on his very first race for the team to take second just behind his teammate.
The team came into the race as defending champions, with Ryan Gibbons taking the win in the same race in 2021.
This win marks McNulty's first victory in Emirati colours since joining in 2020.
McNulty : "I'm super happy: it's a great way to start the year. It was a tough day out there but it was good for me and also for my teammate Joel who came second which was perfect for us. It was up and down terrain all day with no real flat roads so as the group got smaller I was able to establish a gap. I knew if I could hold on it would be tough to chase me down with the twisty, undulating roads. I put the attack in and was able to hold on so I'm very pleased."

Tomorrow the racing at the Mallorca Challenge continues with the Trofeo Alcudia (173.2km).
Results
1. Brandon McNulty (UAE Team Emirates) 4:07:00
2. Joel Suter (UAE Team Emirates) +1'00
3. Vincenzo Albanese (Eolo-Kometa) s.t