News | Team

•

October 19, 2021
Etisalat pens collaboration with UAE Team Emirates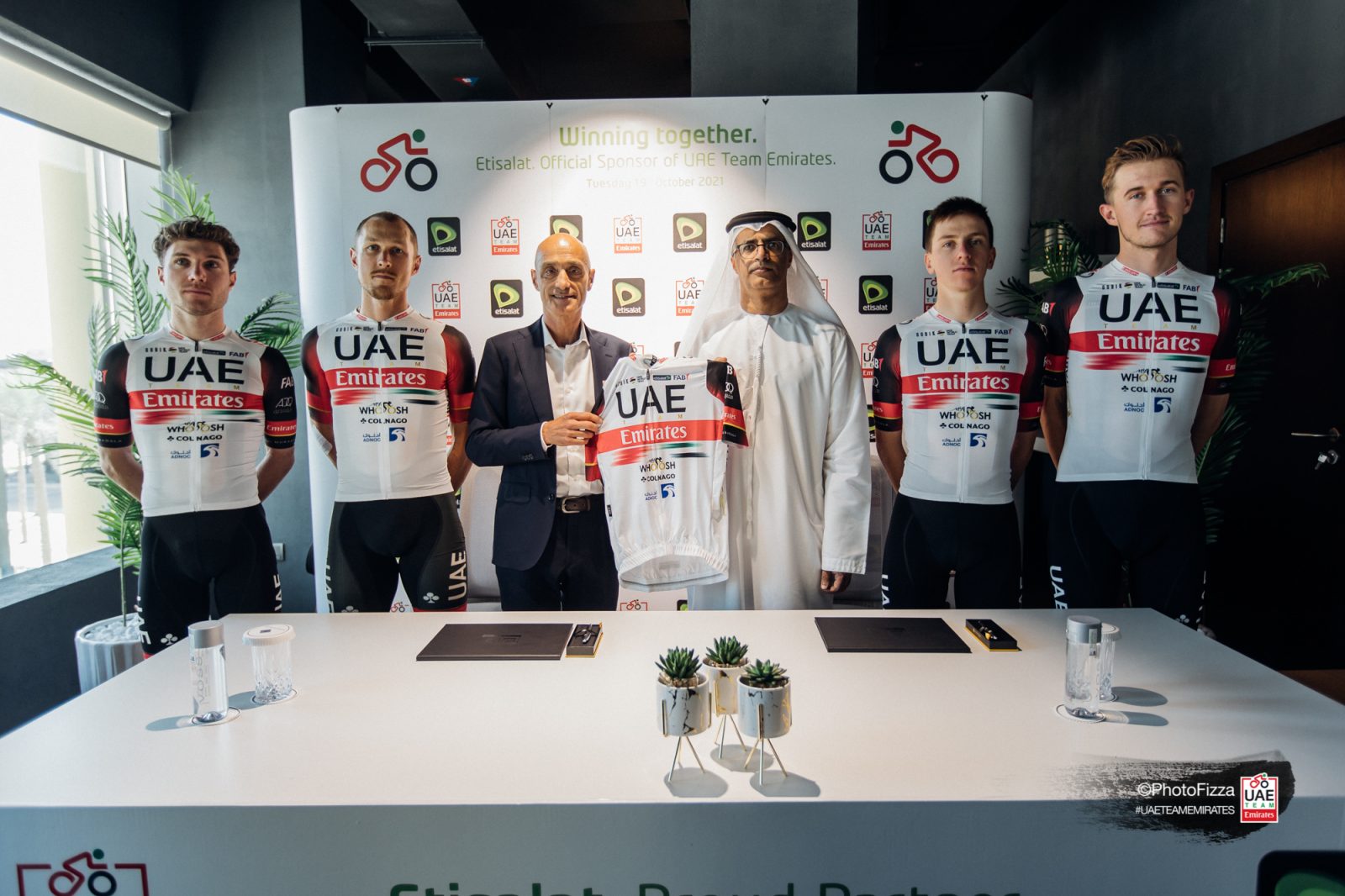 UAE Team Emirates announced an exciting new sponsorship deal with Emirati based telecoms operator Etisalat as part of a four year collaboration with the company.
Etisalat is the only net provider in UAE and works in 18 countries across Asia, the Middle East and Africa.
The riders paid a visit to the Etisalat pavilion at the Dubai Expo 2020 to celebrate the announcement.
Mauro Gianetti, CEO & Team Principal: "Everyone at UAE Team Emirates is committed to growing a culture of health and wellness across the region. Over the past five years we have been able to positively contribute to the local community by inspiring and enabling cycling at all levels and this wouldn't be possible without the ongoing support of our partners. We are proud to welcome Etisalat into the UAE Team Emirates family and look forward to working together to achieve our joint objectives over the 2022 season and beyond".
Mr. Sultan Al Daheri, General Manager, Abu Dhabi Region, said: "We are thrilled to be the official sponsor of UAE Team Emirates, reinforcing our deep commitment to major sporting events in the UAE and internationally, and to our growing customer base. This partnership reflects our brand association in the sports sector, highlights the positive bond between the brand and consumer, and is aligned with our objective of positioning the UAE as a leading country in the worlds sports map."